Let Go and Surrender
"Thank you dear Yeshi. Through you I learn't a wonderful new technique where many different layers create a beautiful transparency in the background. Unexpectedly different structures, forms, shapes and body parts emerged. The 'Divine Feminine' is calling you, saying follow your intuition.
This process opened up a profound self-inquiry, a letting go of what 'I want', instead surrendering to what is wanting to happen…. what's winking at me and pulling me in!
Thank you for this experience."
Anouk Maucher, 5Rhythms Teacher and Art Teacher
Freiburg, Germany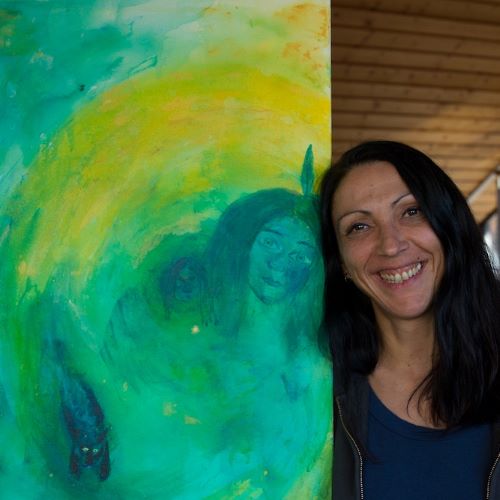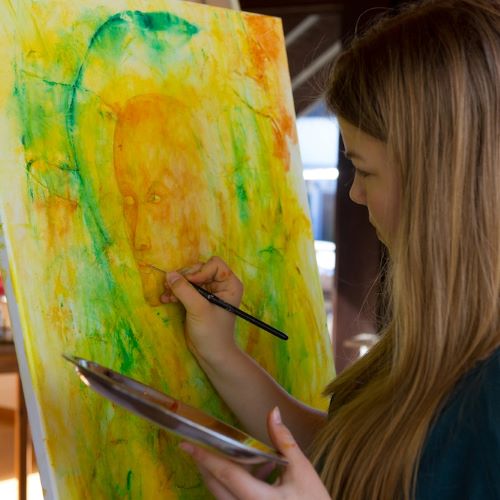 Magical
"Right from the start, I was amazed that a Goddess appeared within me, through a beautifully guided meditation. I could feel her deeply. Her energy remained present throughout the whole painting process and she manifested on the canvas just like I had seen and felt her.
Yeshi met all of us where we were and responsed to everyone's personal needs. She was always available and able to give useful advice concerning technique, composition and process. We were supported yet had the freedom to dive into our own process.
One of the most important things that I got to learn and experience, is to trust. To follow my impulses and to take the time that I needed. Painting the background took a lot of time, but all of a sudden, my Goddess wanted to come forth.
The technique of working in several layers with little color for transparency is fascinating and leading to extraordinary results. It opened up a depth and dynamic that I didn't know beforehand."
Luna Bürger, Photographer
Freiburg, Germany
Magic
"More soon."
Alhiama Agnes Éber, Coach
Freiburg, Germany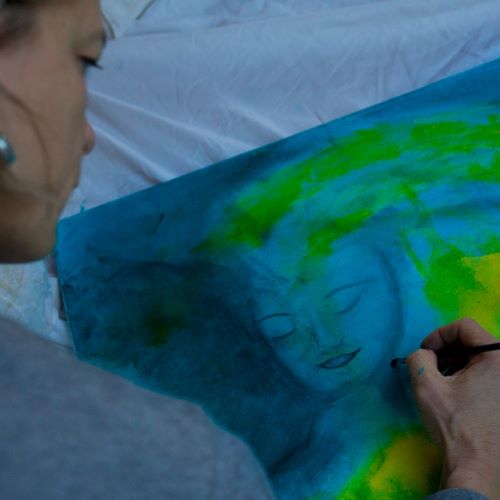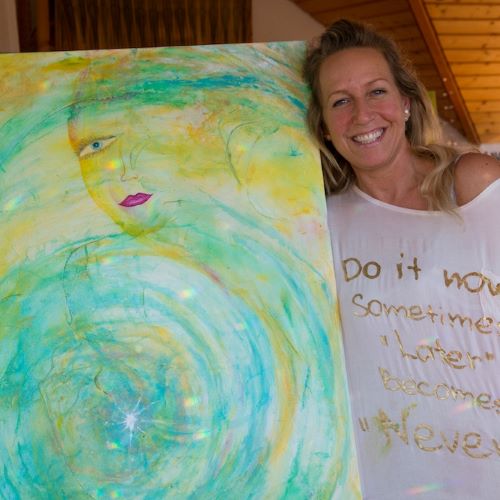 Wow!
"More soon to come."
Sabine Frech-Ihrig, Coach
Hockenheim, Germany